Hi,
I'm a bit hesitant to enter these pictures as the bulbs are living at refugee camp at the moment (AKA: pots
) . Hopefuly it's ok and within the guidelines.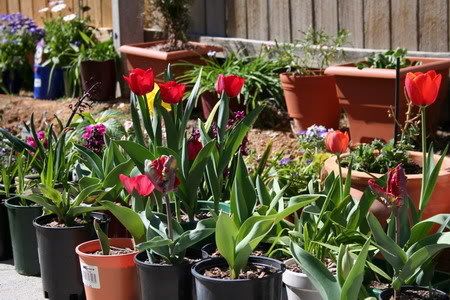 I'm very happy I bought bulbs from GE. My tulips grow so well. The flowers are enormous and fat with strong and long stems! Must remember to get more tulips next year. Very very impressive at my first attempt to grow bulbs properly , not just chuck in the pots, water it and forget about it
.
Enjoy the pics
.