I got this variegated star jasmine dirt cheap at a local nursery last week. I actually bought it for the enormous terracotta pot that it is in, and was originally going to tell them to keep the plant.
We do need plants for holding slopes together, so I'm unsure whether that will win out over bonsai ......is there such a word as bonsaiing?, but it definitely has great 'bones' if I do decide to go that way.
To give you an idea of the size, our trailer is 7 X 5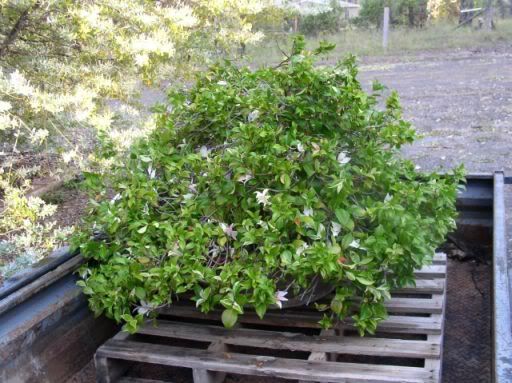 The lovely variegated foliage they have during the warmer weather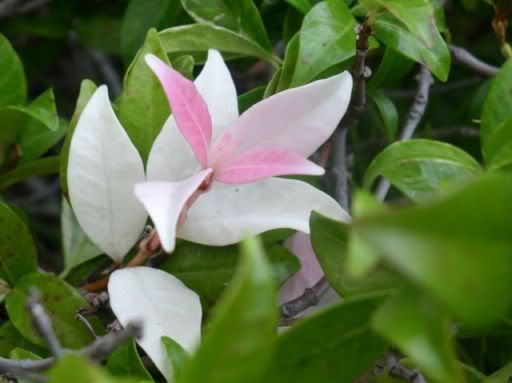 Its trunk is about 3 or so inches thick.