That looks fantastic Taffy. Well done!! Never heard of the cluster fig, but it sure is beautiful!!!
Pam wrote:I see you've wired the branches taffy - don't forget about it.
Cheeky Pam!
Taffy, any suggestions as to how to get rid of these wire marks on a Chinese elm? They are in key areas, so can't cut them off I'm afraid.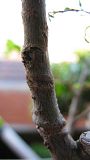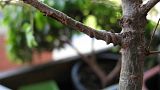 Chinese elms are weird trees - they lose their leaves, regrow them, lose them again and then regrow -
all in a couple of weeks!!!
Odd
Oh, and here are my new babies if anyone is interested (well, not new, I've had them since the end of November 08):
Sidney James Vicious
(5.5 months old):
Johnny George Thoroughgood Rotten
(7 months old):
Sid & Johnny together
: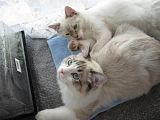 Sorry for high-jacking your thread Taffy