My sister has a standard mauve wisteria in her front yard which she said I can have (it is at risk of being subsumed by the ivy surrounding it - yes, the ivy could be cut back, but my sister and bro in law aren't gardeners
). It still has a few blooms on it, but you can't really see them in the photos below (apologies for the poor quality, but the pics were taken with my phone camera). It is about 75-80cm tall, and although it is a standard, it has two large branches, both of which have foliage and blooms at the moment (but one is bigger than the other). I've included a picture of the base, and you can see in the last picture that it has outgrown its stake, so it seems very well established and healthy: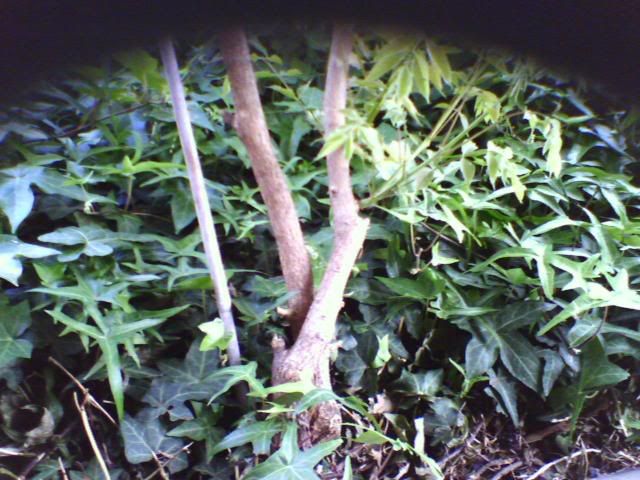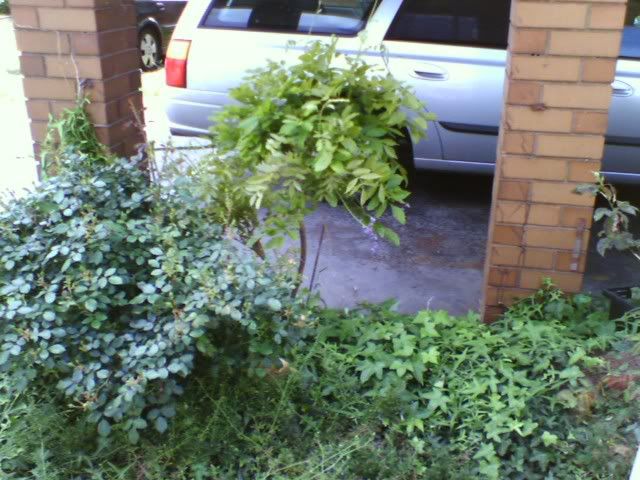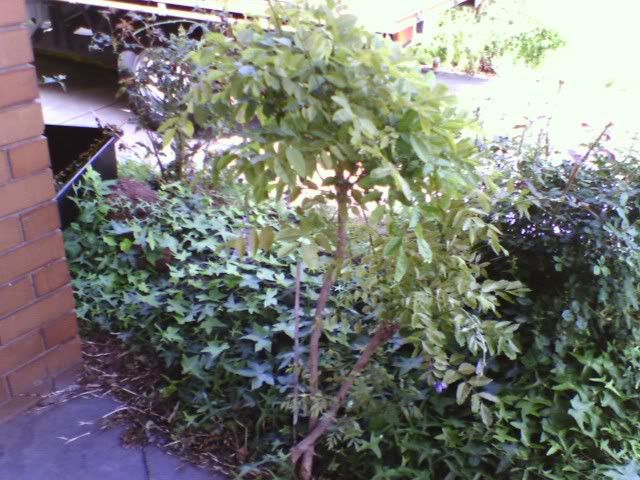 I would like to bonsai it, but have a number of questions:
1. When would be the best time of year to dig it up? I was thinking maybe autumn or winter when it is dormant?
2. When it has been dug up, should I pot it in one of those polystyrene fruit crates?
3. What would be the best way to prune it? Just hack off the top and see what sprouts, or do Wisteria have pruning rules?
4. I don't know anything about Wisterias (particularly bonsaing one), so are there special needs that it would have? I know they can be rather fussy if not given the right environment. Do they need alot of sun?
Thank you for any help you can provide.
Cheers
Leah