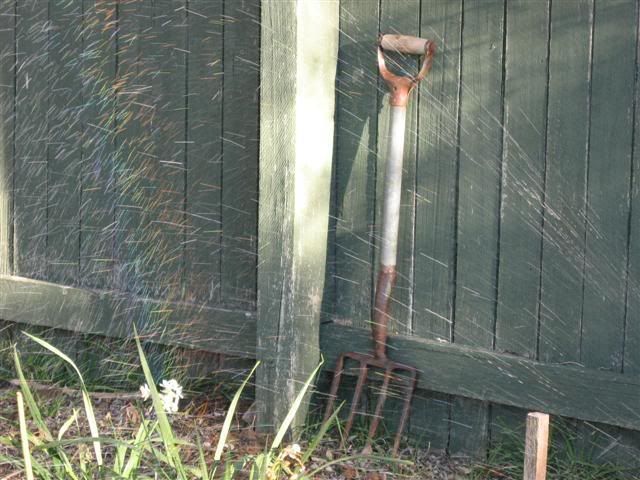 This was my Grandfathers garden fork. He died 3 years ago but was my biggest gardening inspiration. I still miss being able to ring him up and ask him gardening advice. The fork actually looks more significant (to me) in
the summer as it sits next to the dahlias that are named after my Grandmother.
I did like how the rainbow from the sprinkler came out in the pic!
Bec