I'm growing 4 different species of eggplants and 3 different species of chillies. Then I went overseas for 2 weeks and left my plants under the care of someone else.
According to her, in the course of 2-3 days, the plants had been completely devoured by caterpillars.
So I went through every single leaf and killed about close to 100 caterpillars and some odd looking green bugs. (I try to stay away from pesticides)
Now my question is whether or not my plants can still survive. Some of them have taken months to get to that stage so I'd be devastated if I had to start over.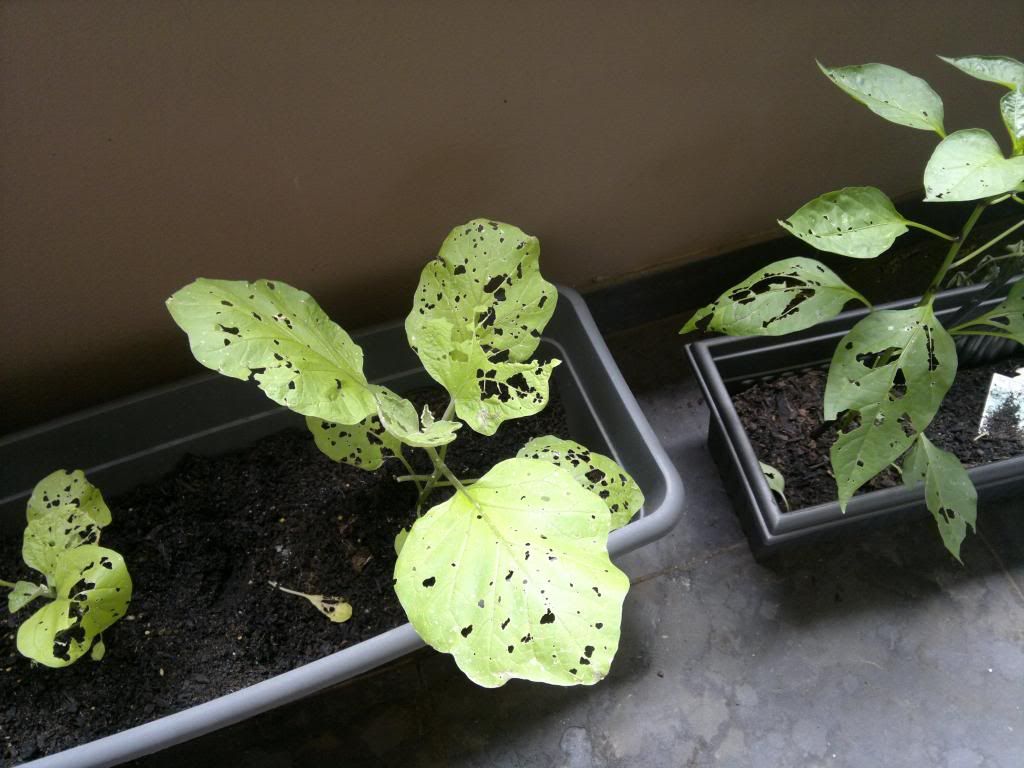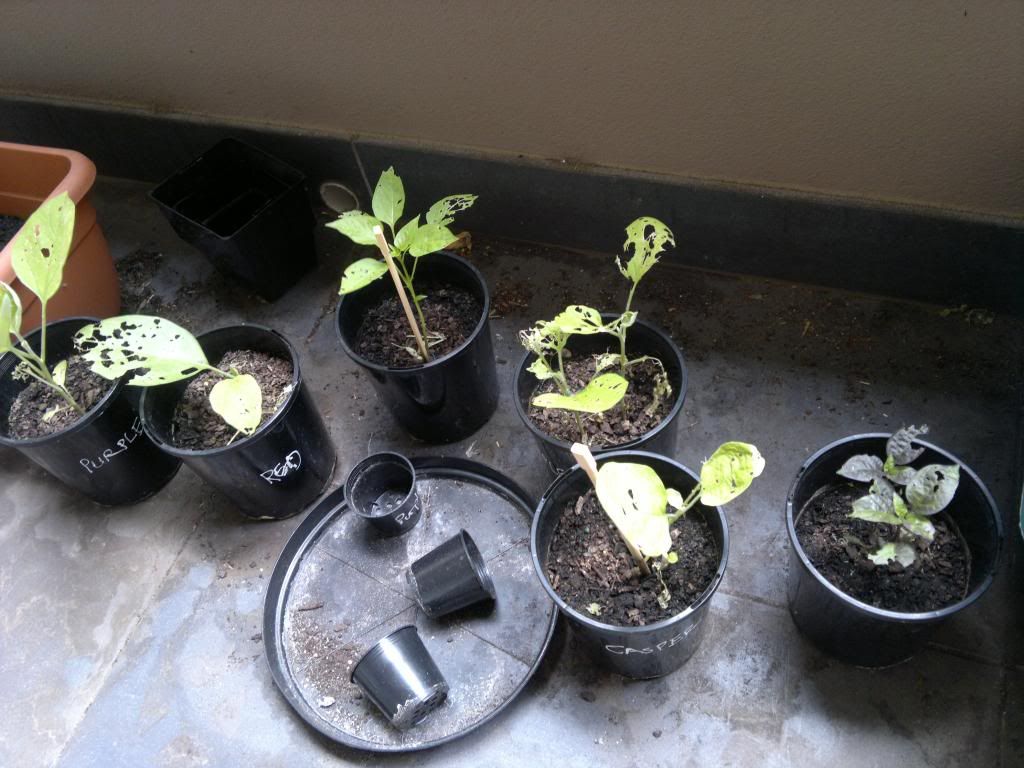 My tomato plant was EXTREMELY healthy and massive and now I don't even know how to describe what it is now. It used to be so bushy and green.
Sigh...any advice would be really appreciated!