This is unfortunately not within the 'Australian' theme requested by Ian, but far too good a shed not to share, nonetheless.
I first came accross this garden about 3 1/2 years ago, and was
very
impressed by Col's shed. As you can see, he's incredibly organised. The inside of his shed is almost a work of art in itself.
Fella's, I think you'll like this: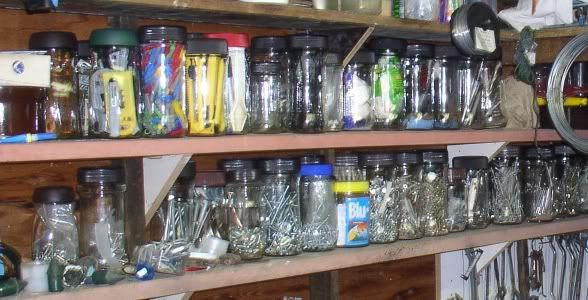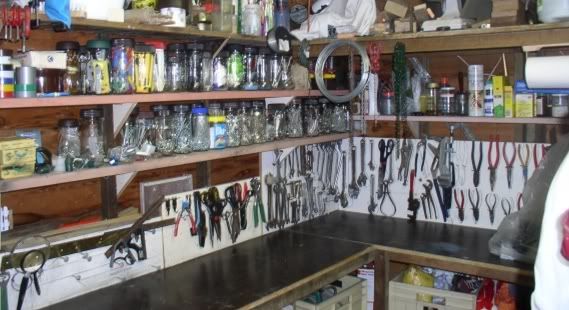 I just love his artwork on the back wall - no guesses needed as to what it is:
About a year ago, Col and his wife Betty demolished their garden at the side of the shed and built in a fernery, and here's what they did to the side of the shed: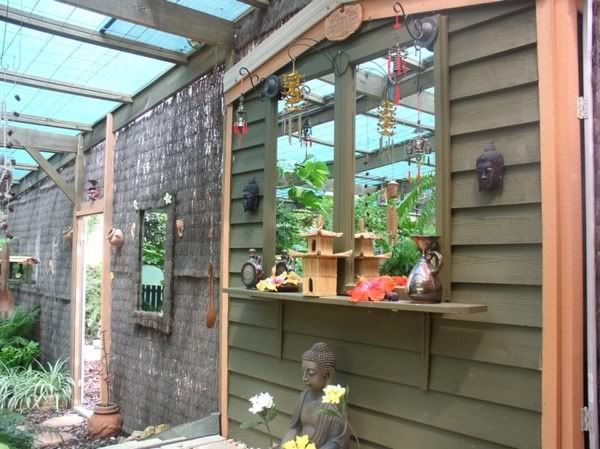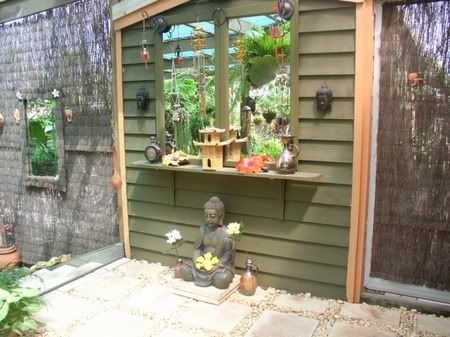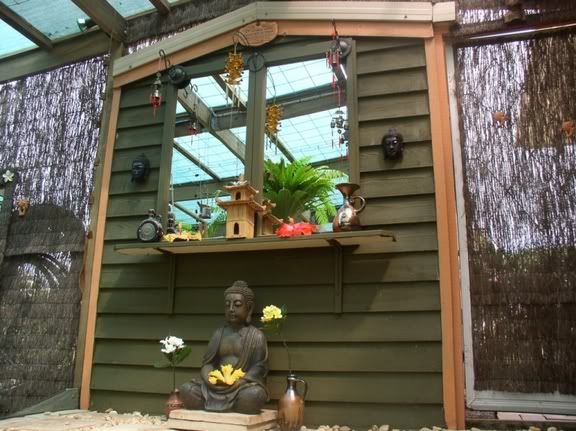 As this next shot clearly shows, the 'windows' are actually mirrors. I think everyone who visits their garden is fooled by them the first time they see them.
All of the 'artwork' is Col's. I think Betty was a bit dubious when he started working with the kitchen utensils, but it all fits in quite well. She put her foot down about the noughts and crosses board he wanted to paint on the side fence, though.