This is my little makeshift potting area, only a couple of square metres near the front entry (on the other side of the brick wall). I'm ashamed to have to admit this is the tidiest it has been for a while.
Anyway, having shown you all Col's and Sarina's fabulous sheds, I thought I'd better show you mine - not fabulous, but it is mine.
The iron lace panels, the chair and the little trike (for which I paid the princely sum of $1) all came from the recycle centre. As we are renting, I couldn't drill into the wall to secure a shelf, but my Bracketmaster brackets (from GE of course) work so well I doubt whether I would bother drilling even if I could!
On the wall that my back was toward while taking the pic, is one of those little 2 tier greenhouse thingies, which currently houses my dormant caladiums, all wrapped up in paper bags - next month's project will be potting them up again.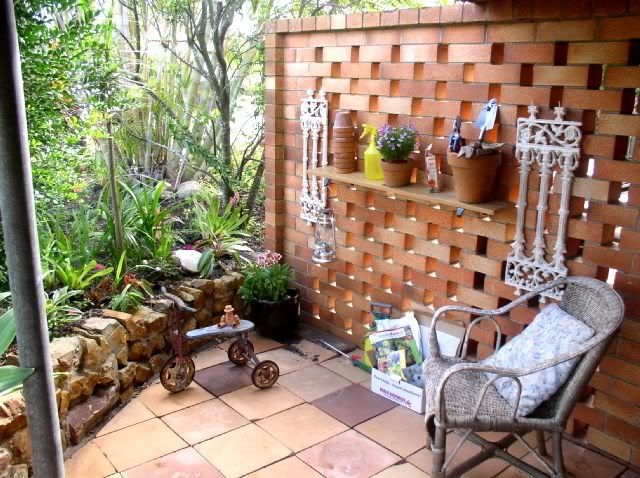 My little garden helper - doesn't have much to say, really, just sits around a lot!:lol: