my first spring flower show, been going since july 30.
okay re done this post, starting with photos from pre may 2004 (around april 2004) taken for the old owner to sell this place, we moved in may 19 2004 to a sand pit with a 40 year old home on it.
next photo is from june 2004, three weeks after we moved in, shows the corner yard where daffodils and wildflower shrubs are now.
under each photo will put a explanation/ date:
this is november 6 2004, daughter angel helping me, note mandatory beer/ shovel are on hand.
next series of photos from august 18 2005, the reddish stick in the photo is the japanes maple, to the rear you can see a flax and a duranta repens goldmine.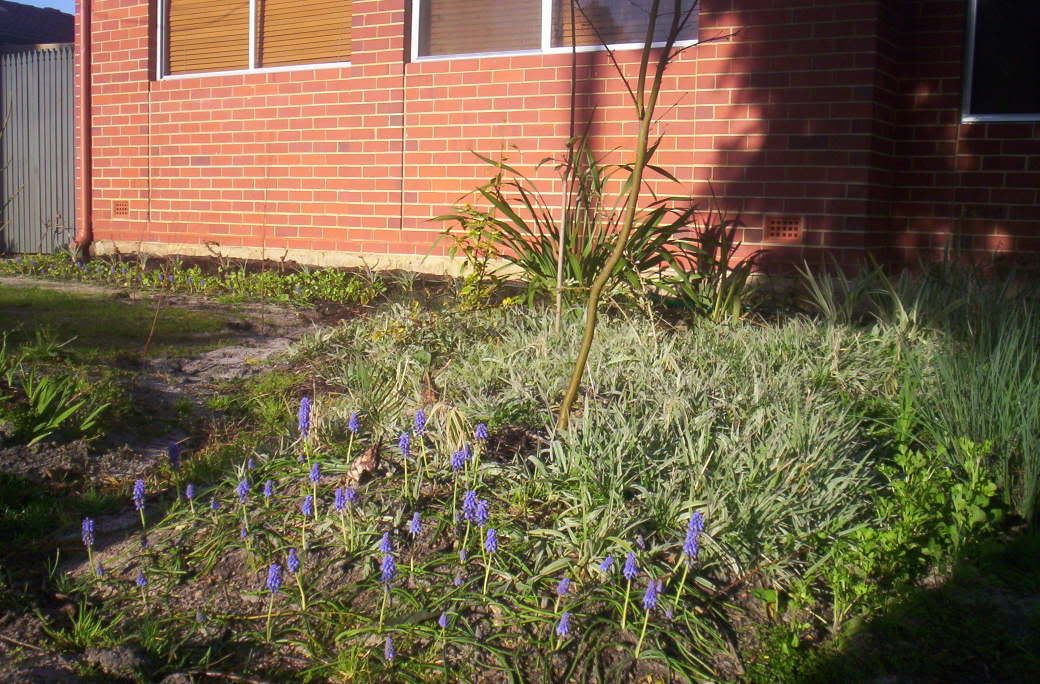 in this photo you can see freesia to the left and ranunculi to the right. heaps of variegated grass in the bed, to the rear along house wall is society garilic, muscari, ranunculi and the sticks their are some of my roses.
around the side of the bed, more muscari in flower, freesia, ranunculi are the other bulbs here. encircling them in the spillway or dry creek is the anigozanthos viridis (green kangaroo paw) note its different leave form compared to the standard manglessi paws (red kangaroo paw) which in this photo are the dry flowers hovering over the dianella which is on the top bank of the pond. the stick in this photo is a chinese tallow tree. Also where angel stood in fourth photo is where the green kangaroo paws are and i was kneeling roughly where the muscari is in this photo.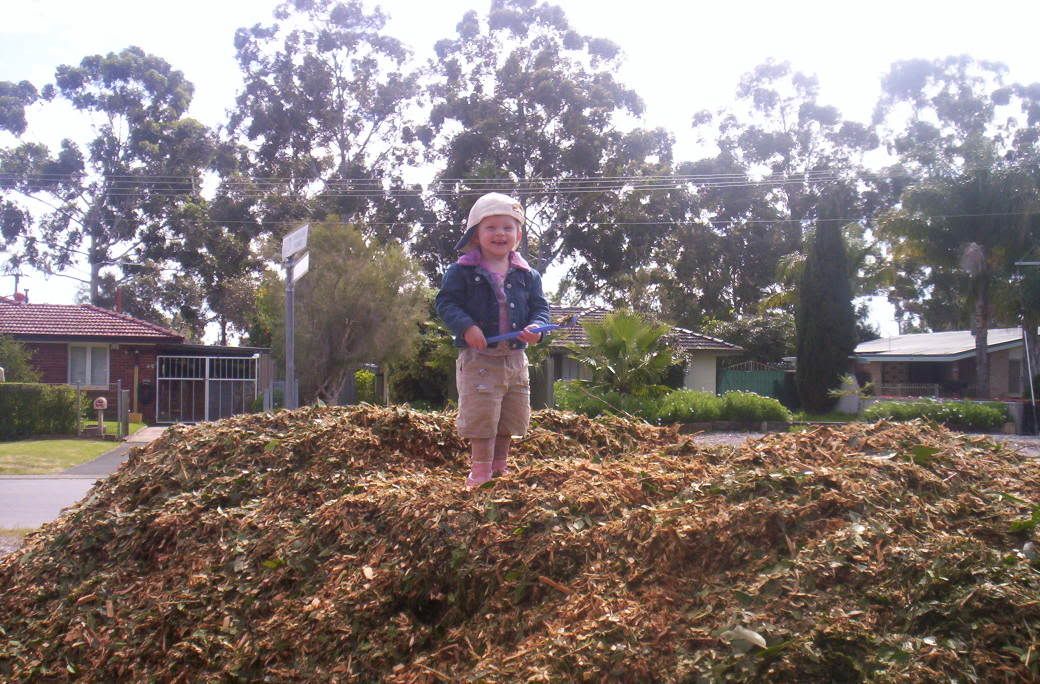 This photo and the next show angel at work on august 22 2005, its so important to me that she is introduced first to the garden lifestyle and not to the tv couch lifestyle.
this photo and next are from august 24 2005, this is the front corner yard, where the wildflower shrubs are growing, the daffodils are flowering and with storms due i thought to photo them fast.