Hi everyone, I'm from Brisbane and I'm new to this forum. I'm tidying up my garden and I expect I will have a lot of questions along the way, I look forward to a pleasant gardening experience.
My first question relates to this Cestrum Nocturnum near my fence. It has been allowed to grow to something like 2.5m tall, like in this photo:
After doing some research, I decide to cut it down to 1m, and now it looks like this: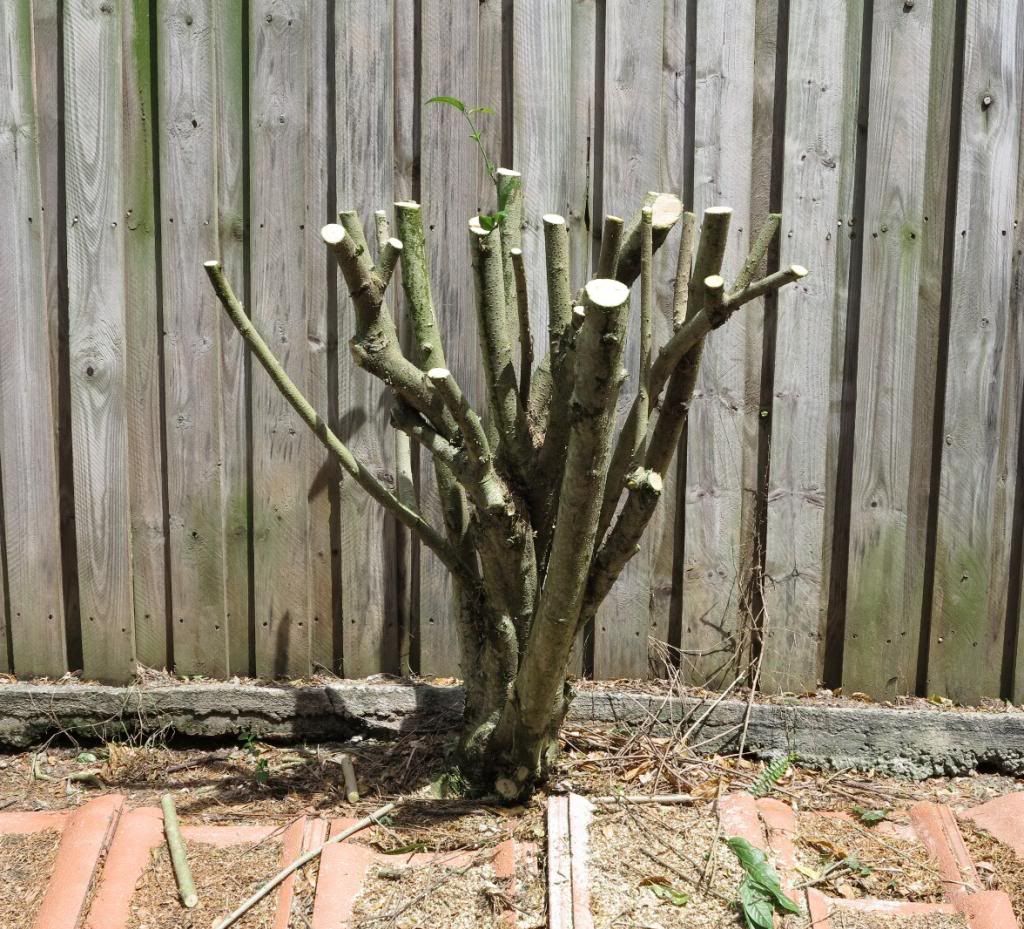 My question is: since I have allowed it to grow to a big tree with a trunk of 16cm in diameter, and with the diametre of the thick branch at 6.5cm, I guess it cannot be turned back into a shrub now, can it? and with its position so close to the fence, I suppose my best option is to remove it totally.
Any suggestions?