I'm a bit wary of heights at the best of times, but climbing onto a ladder (or chair) while holding the weight of a hanging basket used to leave me a nervous wreck so I got hubby to knock together this nifty little hook device so that it could all be done from the ground.
He used a short length of fencing wire to form a small upturned hook on a stem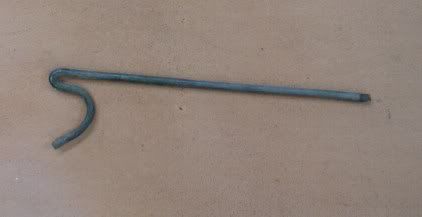 Which was then inserted into the end of a broom handle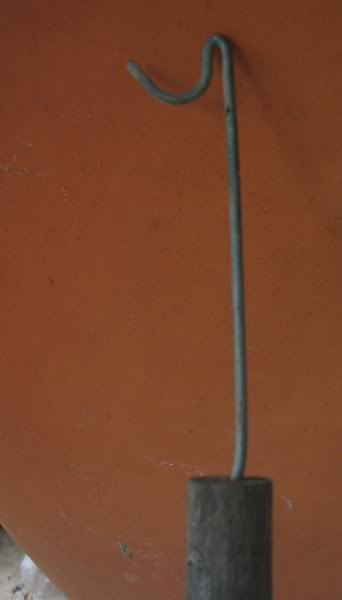 While supporting the weight of the basket with a hand underneath so that there is some slackness in the chain,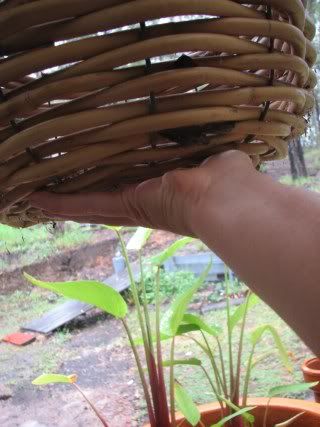 slide the hook of the gadget under the hook, or into the ring on the hanger of your basket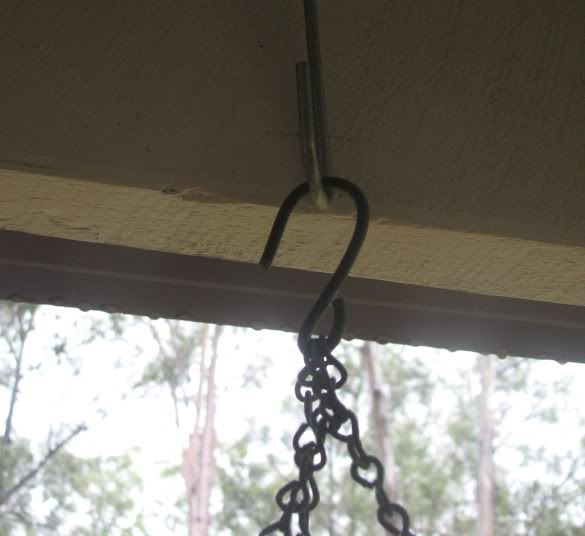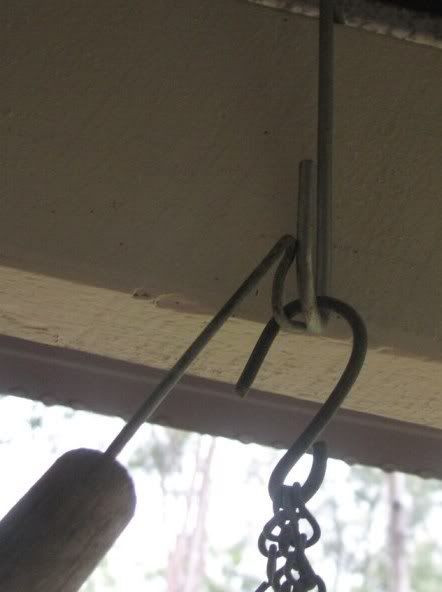 And then simply slide it off its hanger, remembering to support the weight of the basket with your free hand, not the hook. I imagine you could do yourself and the plant a bit of an injury if you attempted to balance its weight on the end of a pole like that.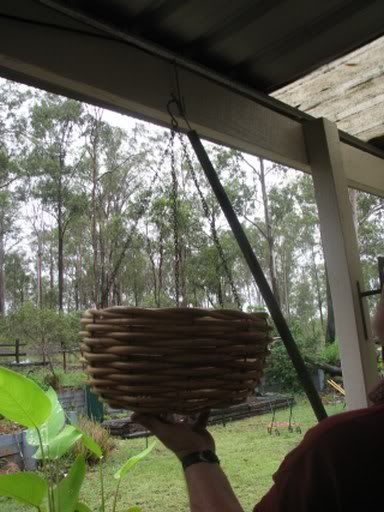 If you have a heavier plant it is a simple matter for one person to hold the basket while the other simply slips the chain up onto its hanger.
Hubby's handywork isn't pretty, but it's certainly effective. Where he's used what was on hand, ie a piece of fencing wire, there's no reason you couldn't pretty it up by using a firmer piece of metal rod, or for that matter, I can see no reason why a small headed nail (bullet head maybe?) nailed at right angles to the end of the dowel would not work just as well. Anything that makes gardening safer has to be a good thing.