I have quite a few plants in ginormous 500mm pots. They're way too heavy to carry, and dragging them is not always practical, nor easy on the back. There was hubby's furniture trolley, but the base plate doesn't come near holding the pot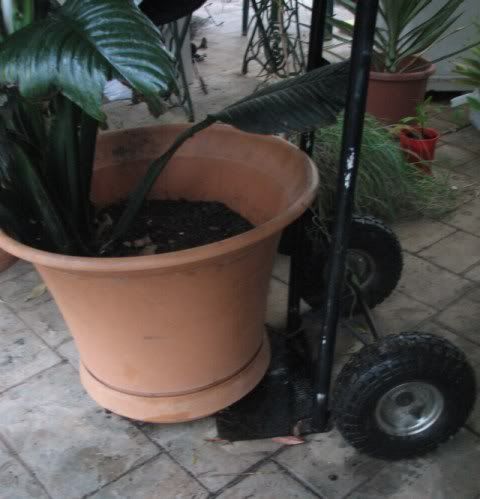 So, using it to move a pot that size means having to physically lift and support the weight of the pot at the same time as tipping the trolley, again risking injury, or .....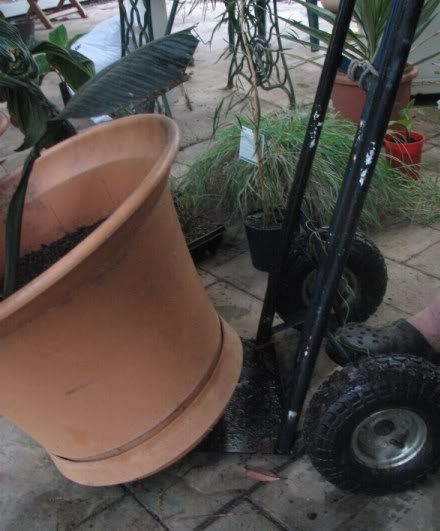 Not much good!
So I bought another cheap trolley, I think it was around $20 and asked hubby to create a bigger base for it. He had a piece of exterior ply, so cut it to size, housed the edge to fit snugly against the frame of the trolley and then drilled and screwed it to the baseplate on the trolley.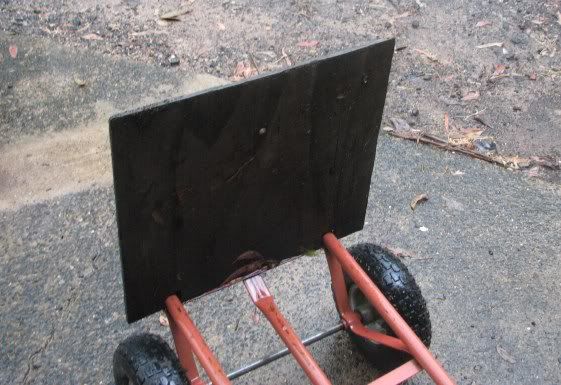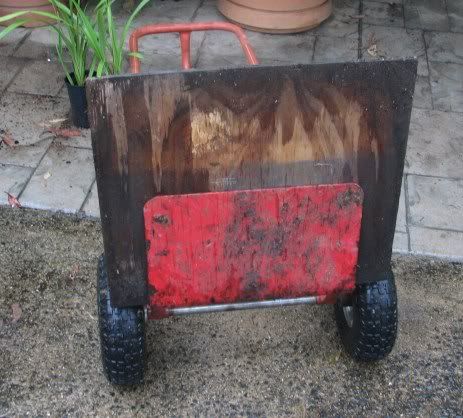 It works a treat.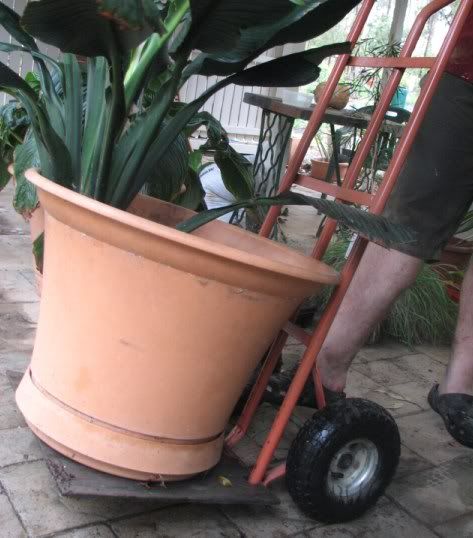 I use it for all sorts of other things too - carting bags of potting mix, moving rocks that are too heavy to lift, etc.