The winners for the Themed Garden Photo Competition are:
1st prize - $200 Garden Express voucher - Pam for "Tropical Garden" :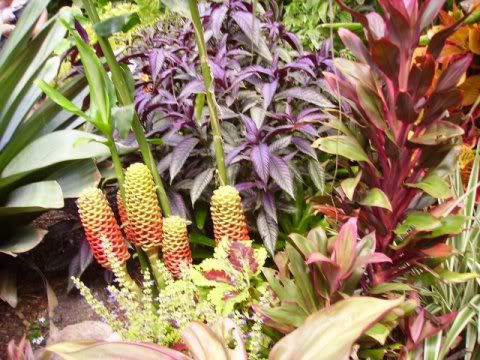 2nd prize - $60 Garden Express voucher - Patricia for "Hobby Garden"
Congratulations to Pam and Patricia and the other entrants that made judging so interesting. I hope everyone enjoyed the 'Themed Garden' theme which gave the opportunity to reflect on the features that characterised each garden.
You can expect to see some of the entries appearing in print in the future.